Helping Families Since 2008
Ashley Severance, P.A., has been representing families in Brevard County for over a decade. Ashley specializes in all aspects of family law, dependency litigation, adoption, and mediation and collaborative practice. Her commitment to accomplishing her client's goals with integrity speaks for her.
One family at a time, with a zero-dollar advertising budget, she has established her practice established entirely by referrals. Ashley's advocacy has made her as a trusted name in family law since 2008. She understands that each family's needs are unique and draws on her diverse case history to guide clients through life's most challenging moments.
When representing children or adults, biological families or foster, Ashley's person-first approach is evident in every aspect of her family-run firm. Although an out-of-court resolution is often the goal, she is a force in the courtroom. Ashley's fierce advocacy earned her the title Brevard County Legal Aid's Attorney of the Year in 2014.
A passionate domestic violence and civil rights advocate, Ashley is committed to giving voice to the voiceless. This has looked like advocating for women caught in domestic abuse and siding with individuals against large institutions. This commitment is also reflected in her wide-ranging pro-bono advocacy which, has included working with childhood victims of war while she was in law school.
Ashley earned a B.A. in Psychology from the University of Central Florida in 2003, graduating with honors. In 2007, she earned her J.D. from Barry University School of Law and has been practicing since that time. Ashley maintains active licenses in Florida, Virginia, and The District of Columbia, as well as Washington, Oregon, and Colorado on inactive status.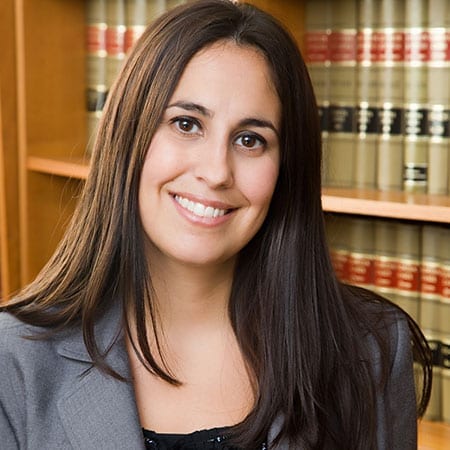 Dependency Law
Whether facing a dependency or a termination of parental rights petition, we know that the only thing scarier than facing criminal charges is the prospect of losing your child. With so much at stake, it's important to have someone in your corner to help you navigate the system.
Family Law
When dealing with the uniquely emotionally charged and legally complex issues of family law, you need an attorney who's competent and aggressive, but at the same time, compassionate.
Personal Injury Litigation
Being involved in a life-changing accident can be a very stressful and overwhelming event. Outside of recovery, individuals are faced with paperwork, demands and pressure from insurance to settle. 
Civil Rights Litigation
When you have been the victim of a civil rights violation, it is important to act quickly in your pursuit of justice. If you believe that you and/or your child's rights have been violated, call us today to discuss how to best enforce your constitutional rights.
Family Mediation
No one knows and understands your unique family dynamic quite like you. We work to empower families to make their own decisions through the process of mediation, avoiding the unknown outcome of litigation.
The Law Comes First
A passion for the law has guided Ashley's career since law school. As an advocate for the voiceless and underserved, her commitment to accomplishing her client's goals with integrity speaks for her.
Honest Communication
Honest communication is at the heart of our practice. 
Committed to Excellence
One client at a time, since 2008, Ashley's advocacy has made her a trusted name in family law, family mediation, dependency law, and personal injury / civil rights litigation.